Surveillance researcher with a focus on technology governance.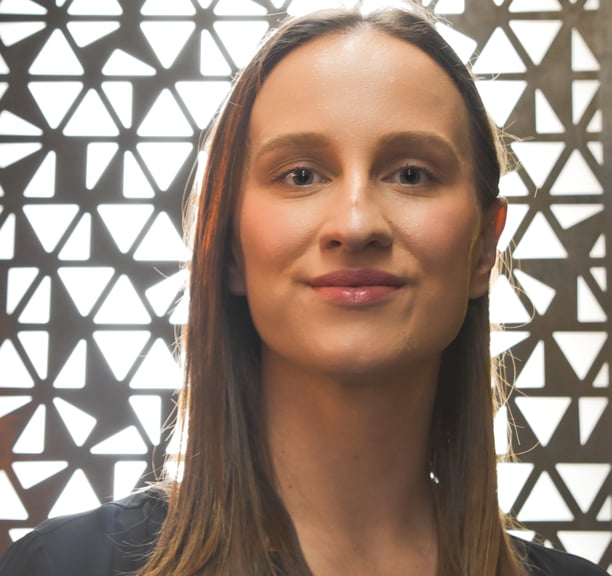 PhD candidate at the School of Criminology and Criminal Justice, Griffith University
Ausma Bernot is a PhD Candidate at the School of Criminology and Criminal Justice, Griffith University. She has six years of work experience with forensic science and research organisations across the globe, in particular China, where she had the chance to gain insights on how technologies are governed at provincial and national levels. Being fluent in Mandarin and building on existing networks in China, Ausma has excellent capabilities to access key information on both technology and governance in the country.
Her current research focuses on the effects that the merging of infotech and biotech triggers in the fields of governance, surveillance, policing, and public safety. Ausma's doctoral research explores the dynamic interaction between surveillance technologies and social context and questions totalisation of surveillance in China.
When she is not reading or writing about surveillance, you could find her exploring the wonders of the nature around Queensland.
Media and Speaking Engagements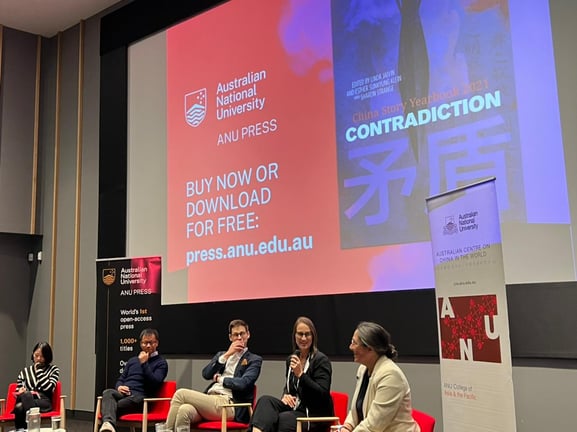 New Zealand's Department of the Prime Minister and Cabinet (DPMC) [Invited online roundtable talk] (2021, Sep 8) China's information technology exports, police information management infrastructure, and modular application of technology to Covid-19 monitoring.

The Conversation [Article] (2022, Jul 21) Even if TikTok and other apps are collecting your data, what are the actual consequences? Read the article here

Australian Centre On China In The World, ANU [Speaking] (2022, May 10) Part of the panel at the release of China Story Yearbook 2021, "Contradictions"

Australian Centre On China In The World, ANU [Speaking] (2022, May 5) Presented my research on Social Sorting of LGBTQ+ Activists and Organisers in China

CDAO-Brisbane [Speaking] (2022, Mar 8) Shared my research findings at the conference on the topic 'Big Data Monitoring and Use in China'

The Wire [Media interview] (2021, Nov 23) Commentary on policing feminist activism in China, "What has happened to Peng Shuai?" Listen to the interview here

The Conversation [Article] (2021, Oct 26) China is accused of exporting authoritarian technology. But the west has done so, too, more covertly. Read the article here

The Interpreter [Blog post] (2021, Sep 22) Digital authoritarianism not just a China problem. Read the article here

The Conversation [Article] (2021, Aug 31) 'China's surveillance creep': how big data COVID monitoring could be used to control people post-pandemic. Read the article here

The Interpreter [Blog post] (2021, Jul 9) China's forced invisibility of LGBTQ communities on social media. ``

Griffith Asia Institute, Griffith University, Australia [Research Talk] (2021, Apr 15) China's COVID-19 Pandemic Response: A First Anniversary Assessment

Concordia University of Edmonton, Canada [Research Talk] Bernot, A. and Siqueira Cassiano, M. (2021, Mar 19) Controlling COVID-19 in China: Crisis management one year "in"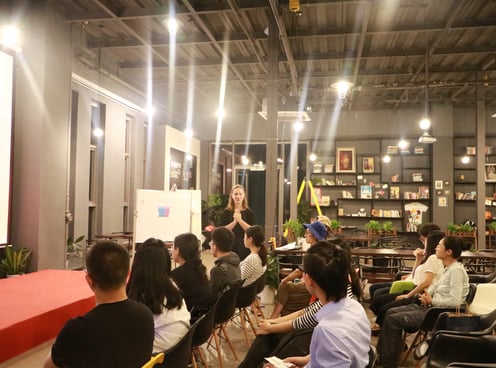 "Art of teaching is art of assisting discovery"- Mark Van Doren
My beliefs and intentions in teaching are based on two core elements: learner autonomy and the role of the educator as a content and learning facilitator. My learning practice is therefore based on techniques of scaffolding knowledge and skills, while encouraging learners to be self-directed. To achieve that, I build on Ella Kahu's student-centred theory of holistic engagement and use active and formative learning tools, such as Griffith's Active Learning Design Tool and classroom assessment techniques for formative learning. Through creating an engaged teaching presence and growing a Community of Inquiry, I aim to create an environment where learners can independently identify multiple sources of support.
When teaching more experienced and autonomous learners, I apply the principles of Learner-Led Education. Learner-Led Education incorporates learning approaches that are constructivist, transformative, and problem-based. These techniques help in growing self-regulated learners who are familiar with the process of learning, key components of academic success, and the resources and support available to them.
This mix of pedagogical approaches moves me as the educator into the background role of a facilitator and creates a student-centred teaching and learning environment. By gauging learner-generated activities and inputs, I create an environment where learners play an active role in critical review, analysis, and appraisal of study materials.
In recognition to my teaching experience and skills, Advance HE has inducted me as Fellow of Higher Education Academy (FHEA)


School of Criminology and Criminal Justice
Tutor
Social Science Research Methods

Understanding Social Problems

Criminology Skills (Open Universities Australia )

Homicide
Course coordinator
Social Science Research Methods (Open Universities Australia)

School of Social Science
Tutor
Introduction to Criminology

School of Humanities and Social Sciences
Casual lecturer
Crime, Surveillance and Society
Selected Grants and Awards
2022 Griffith Asia Institute research grant for "Institutional dimensions in Indonesia's open data implementation"

2022 Australian Centre on China in the World, Library Fellowship, Australian National University



2019 Griffith University Postgraduate Research Scholarship & Griffith University International Postgraduate Research Scholarship



2013 Ningbo Government International Student Scholarship for Academic Excellence for exemplary academic performance